Learn How to Manage Your COVID-19 Anxiety
Anxiety flourishes in uncertainty, and there's plenty of that in the world right now. From financial concerns to health scares to worry for our loved ones, there's no shortage of things to be anxious about.
If you're struggling with anxiety right now, you're not alone. And there's hope. You don't have to continue to be consumed by fear.
Written by a licensed professional counselor, this free guide will help you learn how to manage your anxiety.
Get the 5 Steps to Help You Cope with Your Anxiety
Living through a pandemic isn't something most of us ever expected to do. The impact on our emotional and mental well-being can be far-reaching and hard to handle.
"Managing Your Anxiety during the Coronavirus Pandemic" outlines five practical steps you can take to help deal with your anxiety. You can begin to implement these steps immediately.
Fill out the secure form below to get your free guide and start managing your anxiety.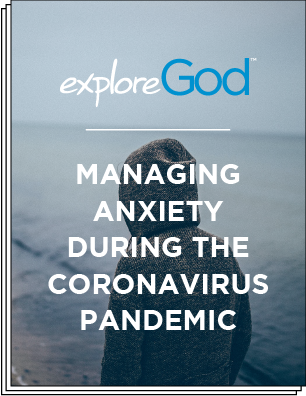 It's important for you to know there is no shame in needing help coping with anxiety related to the Coronavirus pandemic. There is hope, even in this dark time.