What is
Explore God Bay Area?
Explore God Bay Area is a Community Outreach Initiative led by a committee of local pastors and business and ministry leaders. We all have questions about God, faith, and purpose; Explore God is a unique effort to come together as a city to look at these questions in an open, authentic way.
Starting September 24 and going through November 12, 2023, hundreds of churches and ministries across denominational lines in the greater Bay area will explore these big questions together through discussion groups and sermon series. Join us as we explore The 7 Big Questions.

Imagine the impact on your life if…
You found a safe place to learn and grow with people who care about you
You discovered people from different backgrounds who all have questions about life, God, and the Bible
Imagine the impact on your family if…
Stronger relationships were developed around meaningful conversations about important questions
Meaning and purpose were defined to help filter decision making
Imagine the impact on your community if…
Friends, coworkers, and family members came together to explore life's big questions and build relationships through discussion groups
Churches were seen as safe places to bring spiritual questions
How Can I Participate?
Whatever journey you are on, we have a way for you to explore God, faith and life. We would also be delighted to pray for you. Here are two simple ways to get involved:
Would you like to talk with someone or connect with a volunteer online?

Find a local group or church near you.
Click the image below to view the full map.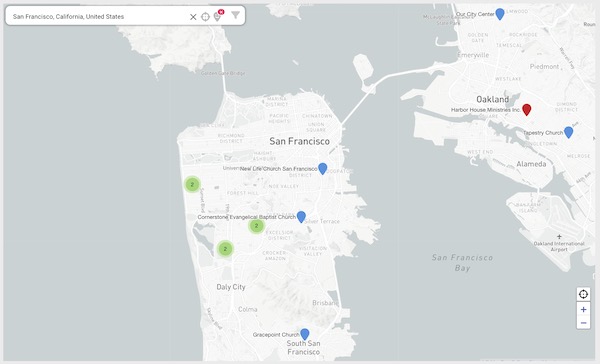 Are You a Church?
If you are a church or ministry in the Bay Area and you would like to learn more about the Explore God Bay Area Community Outreach Initiative are participate, be sure to check out our church partner page where you can get resources and register your church on our map. If you have questions that are not answered at the button below, you can always email us at [email protected].