What is
Explore God Miami?
Kicking off Super Bowl weekend and running from February 2 through March 21, 2020, Explore God Miami is a Community Outreach Initiative led by a committee of local pastors and business and ministry leaders. We all have questions about God, faith, and purpose; Explore God is a unique effort to come together to look at these questions in an open, authentic way. Join us as we explore The 7 Big Questions.
"We had a chance to learn about the Explore God outreach during our trip to Miami for Super Bowl LIV, and we were excited about the potential impact the event could have on the South Florida community. Explore God Miami presents a unique opportunity to unite a diverse group of people from a broad spectrum of backgrounds and beliefs and tackle some of the most important questions life has to offer. We hope everyone will take advantage of this incredible community event." —Clark Hunt, chairman and CEO of Super Bowl champions, the Kansas City Chiefs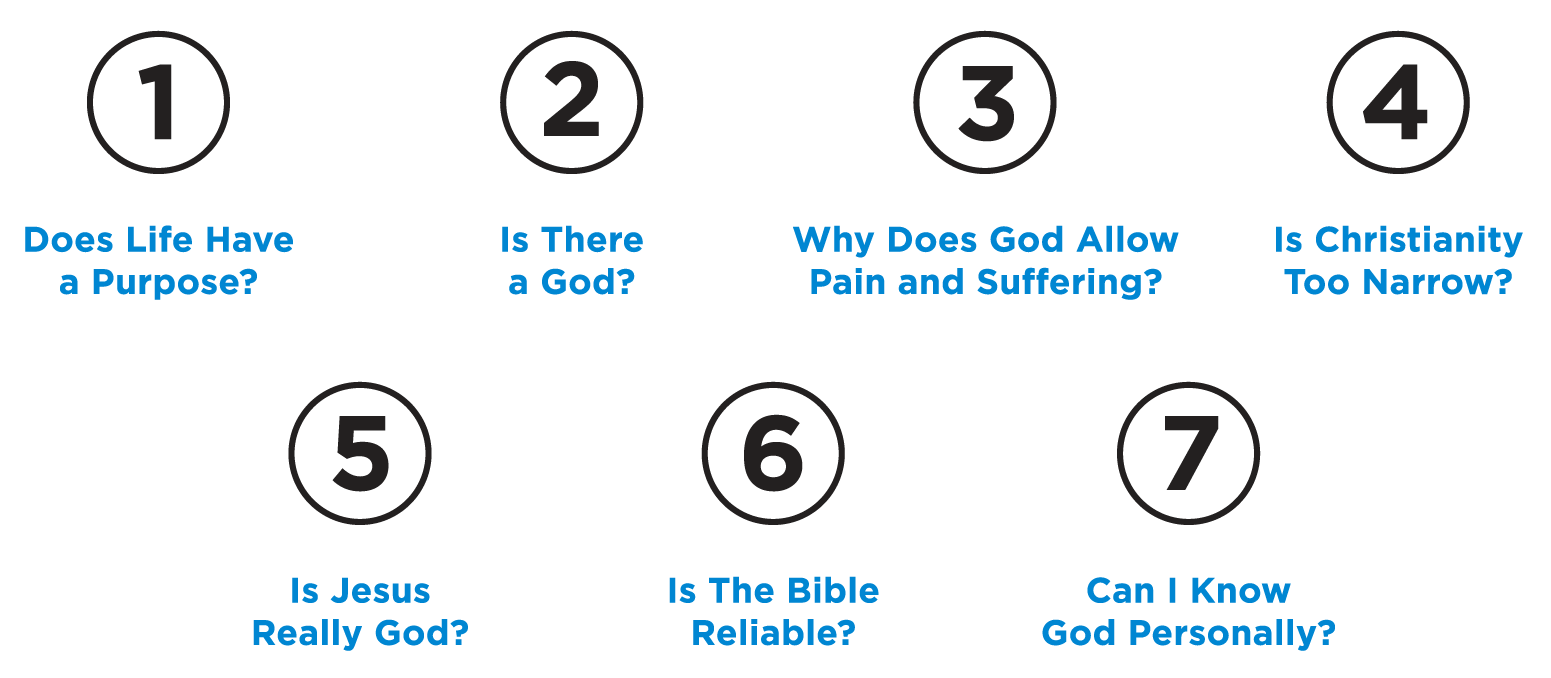 Starting in February 2020, you can join thousands in the greater Miami area to explore these big questions together through discussion groups and sermon series.
Here's a quick look at what you can expect in a discussion group.
Imagine the impact on your life if…
You found a safe place to learn and grow with people who care about you
You became confident enough in your faith to answer others' questions
You discovered people from different backgrounds all have questions about life, God, and the Bible
Imagine the impact on your family if…
Stronger relationships were developed around meaningful conversations about important questions
Meaning and purpose were defined to help filter decision making
You felt more comfortable having conversations about God and faith with family members
Imagine the impact on your community if…
Friends, coworkers, and family members came together to explore life's big questions and build relationships through discussion groups
Churches were seen as safe places to bring spiritual questions
People were equipped and empowered to have healthy spiritual conversations and share their faith with others
How can I participate?
Everyone is invited and there is no cost to participate.